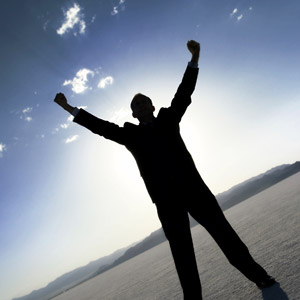 27 Oct

5 Unprofessional Resume Mistakes

When you're searching for your next career there is no shortage of advice on the things you should do to help your resume stand out in the crowd. However, you will rarely find good advice on what NOT to do. For all serious job seekers here is a list of five unprofessional resume mistakes that scream "Don't Hire Me!"
---
1) The "Too Personal" E-mail Address
If you are serious about getting a job and looking professional then make sure that your contact information, and especially your e-mail address, is professional as well.
Here are a few examples of unprofessional e-mail addresses:
E-mail addresses like the ones above scream unprofessional and are a sure fire way to make a bad first impression with anyone looking to hire you. It's okay to be in love with cats or the Tennessee Vols, but when it comes to your e-mail address it's best to keep it professional.
Our recommendation: Setup a professional e-mail address (we recommend Gmail) using your name and supply that email address on your resume.
---
2) The Photo From That Party
We all have that favorite photo of ourselves. The one from the beach trip or that other one from last year's Christmas Party. However, when supplying a photo with your resume using that photo in the bikini or that cropped image from the Christmas Party where you had a little too much to drink is a quick way to say "I'm more concerned with how I look than being hired."
Our recommendation: Skip the photo. The days of submitting a photo with a resume are over unless you are in the arts and entertainment industry
---
3) The Silly Voicemail Greeting
Even if you have a great sense of humor and all your friends and family love your silly voicemail greeting, it may not be the best way to land a job. If a hiring director calls you for an interview and you're not available to answer, that cute greeting may keep you from getting an interview or landing that job.
Our recommendation: When seeking employment, make sure your voicemail greeting is simple and professional. You can always change it back to that silly greeting once you've landed the job.
---
4) Lazy Proofreading
Skipping the proofreading is one of the best ways to torpedo your resume. A resume filled with mistakes, contractions, abbreviations and acronyms will demonstrate your lack of attention to detail and unwillingness to put the time in to do the job right.
Our recommendations:
Have a trusted 3rd party or recruiter review your resume
Spell out acronyms such as "USC" to read University of South Carolina instead
Avoid abbreviations like "etc." – it says "I don't have the time to be specific"
---
5) Writing in the First Person
Do you love getting personal? That's great! However, your resume is not the best place to do that. When preparing your resume it's important to avoid writing from a first person perspective. Avoid using phrases like "I accomplished these goals ABC" or "I performed these tasks." The pronoun I truly has no place in a resume and for good reason. Who else would you be talking about or describing if not yourself?
Our recommendation: Begin most of your sentences with action verbs and use short but powerful statements. Statements in the body of a resume do not have to be complete sentences. Feel free to leave out the articles a, an, and the when necessary.
Instead of this:
I managed accounts receivable and performed general ledger reconciliations.
I assisted with accounting software implementation.
Write this:
Managed accounts receivable and performed general ledger reconciliations
Assisted with accounting software implementation
---
About Engage Search
Engage Search is one of the leading recruiting firms in Nashville, TN. Our team of recruiters have years of combined experience delivering top-notch talent in Accounting, Finance, Healthcare, IT, Operational and Human Resource placement. We combine strong networking with innovative sourcing techniques to provide clients with the most sought after talent in the marketplace.